Free printable
SOCCER FIELDS
Please feel free to download our soccer field PDF diagram bundle. The soccer field printouts are intended for coaches and trainers to trace players' runs, show positioning, and formations, and help players recognize situations. We included a blank soccer field, as well as fields with various zone examples for coaches to develop game models and help further breakdown moments in different areas of the pitch.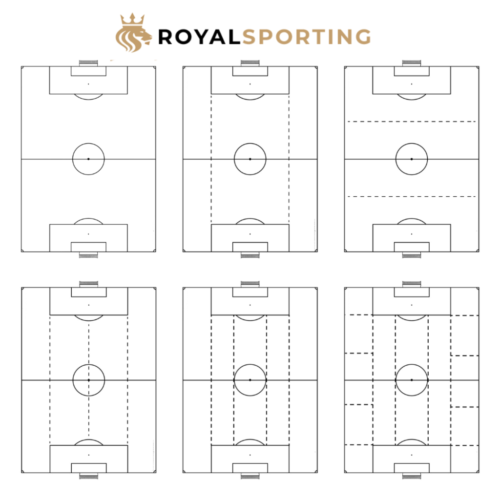 Free printable
GAME LINEUP PDF
Please feel free to download our helpful game lineup sheet. This soccer game lineup sheet is great for organizing your thoughts prior to games and sharing ideas with your assistant coaches and trainers.  Feel free to download as many copies as you'd like and create an archive of your season to reference.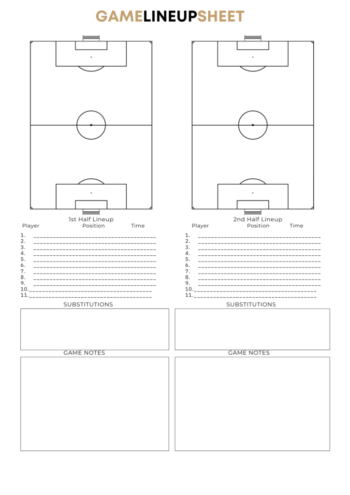 Free printable
GAME STATS SHEET
Soccer stats will help you keep track of past games. Not every coach has a photographic memory of all the games they have played in the past. This printable game stats sheet will help refresh your memory. Additionally, the stat sheet tells you about a game without having to watch it. If a team wins or loses, you can often look at the stat sheet and identify the problem.  Whether it's missed shots, corner kicks, fouls or goalkeeper saves, all of these can be helpful.