Welcome to
MILLER PLACE SC
Welcome to Miller Place Soccer Club, powered by Royal Sporting. Our mission is to provide a positive, safe and professional environment which encourages early engagement and a lifelong interest in soccer by providing quality programs, facilities, staff, education and leadership for youth soccer players in Miller place. We strive to develop character, encourage physical fitness and foster personal growth for all our participants with a focus on learning invaluable life lessons realized through commitment, leadership, teamwork, perseverance and sportsmanship; Additionally, we aim to develop and prepare youth players of all ages and abilities for the next level of competition through progressive programming and age appropriate training.
 2023 Spring Intramural Location: Sylvan Park, Miller Place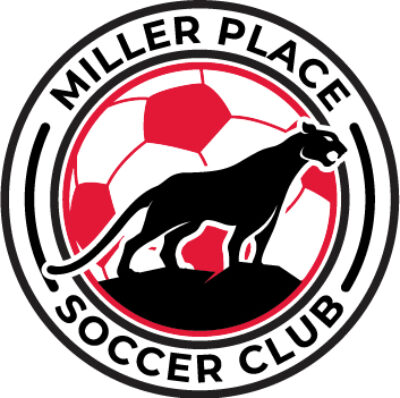 MILLER PLACE SC  
INTRAMURALS
We are proud announce that registration for our 2023 Miller Place Soccer Spring Intramural season is now open. This season promises to be filled with laughs, competition, and great opportunity for your child to improve their skills on the field.
The games clinics be held on Saturdays, and the season is set to begin on April 1st, 2023. We welcome players of all skill levels to join, whether you are a beginner or an experienced player. This is a great opportunity to meet new people, have fun, and stay active.
Our program includes players from surrounding towns; Sound Beach, Port Jefferson, Mount Sinai, Rocky Point, Shoreham Wading River, and Riverhead!
We adhere to the US Soccer Player Development guidelines closely with regards to all aspects of play and philosophy. We seek to provide a fun, high-quality, community-based soccer experience for children at all skill levels in the Miller Place and surrounding areas. We emphasize building community, character, as well as player development in a competitive environment and seek to instill a love of the sport of soccer in our members by providing a positive and challenging soccer environment.
Intramural Program Structure:
10 min warm up.
20 Minutes training session
30 minutes of 3v3/4v4 small sided games.
Do the players need a uniform and is it included in the registration fee?
The players are encouraged to wear Miller Place Soccer Club uniform that is included in the registration fee.
Are the players coached by parents or trainers through the organization?
The intramural program will be run by trainers through our organization, however, if parents are seeking to be involved we offer official United States Soccer Federation coaching licensing opportunities, as well as volunteer opportunities. Licenses include: 4v4, 7v7, 9v9, 11v11 and D licensing.
Is there one specific person assigned to work with each age group or will it be a new person each week?
Our goal is to provide consistency with trainers. We strongly believe it is important for them to be able to build rapport with the players. With that being said, we realize all trainers have unforeseen circumstances that may arise so we have to consider those elements as well.
What should the players bring to the sessions?
For every session, players should bring a soccer ball, a clearly labeled water bottle, cleats and shin guards.
Are divisions separated by biological age, or grade in school?
Divisions will be separated by grade. If there are circumstances in which players are more advanced or are in need of more development we will consider moving them up or down to aid in their development.
How many kids per group are there?
The player to coach ratio. 1:12
How will I be contacted in the event of a cancellation?
In the event of a cancellation, you will be contacted via email using the email address provided during the registration process.
Are there makeup dates in the event of a cancellations?
In the event of any cancellations we have scheduled 2 makeup dates; June 10, 2023 & June 17, 2023.
How can I get involved?
If you are a looking to get involved as a coach, volunteer, or sponsor, please email [email protected]
2022 FALL INTRAMURAL PHOTOS
UNIFORM SUPPLIER
Xara Soccer 
Since 1987 Xara has been servicing soccer organizations across the US at every level of the game. Their commitment to support the success of youth soccer organizations aligns with our passion to help the beautiful game grow.